Years ago when Maxine Lau was in college, she wanted to make Chinese food at home but did not have the time to buy the 10-plus ingredients and spices that go into cooking authentic dishes. Her father, a former head chef of three restaurants in the South Bay, sent her a few jars of his own freshly made chili oil-based sauce, which reminded her of home. Wanting to replicate the experience, Lau looked to find a similar product to share with others.
She discovered that pre-made Chinese sauces on the market typically were filled with MSG, preservatives, and unrecognizable chemicals. Armed with her father's recipe and working with her brother, Lau decided to build a business that sold authentic Chinese sauce made with simple ingredients for dipping, marinating, and stir-frying. She named it Lahtt Sauce ("Lahtt" is the Cantonese word for "hot"). The sauce is made and packaged locally in Southern California.
Last fall, Lau applied for the USC Stevens Student Innovator Showcase to win funding for Lahtt Sauce. She ended up winning the $2,500 Venture Validation award. At that point Lahtt Sauce products were available in 30 to 40 stores, and also on Amazon.
This August, Lahtt Sauce increased its distribution, adding over 400 Whole Foods locations nationwide.
"It feels amazing," said Lau, a recent alumna of the USC Marshall School of Business, who earned a Master's degree in Entrepreneurship and Innovation. "I've learned so much from USC and all the pitch competitions. Even though we have a long way to go, it's been rewarding to see that all of this education and effort have paid off."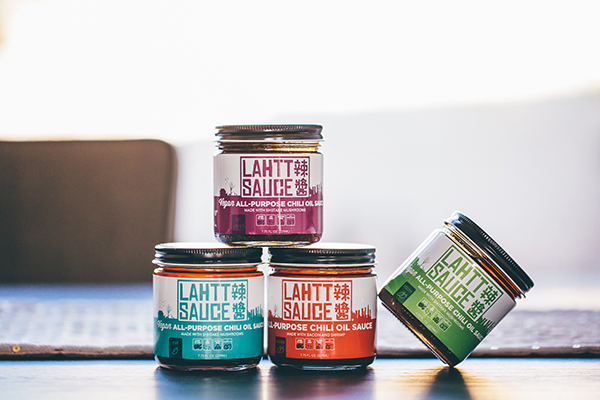 Originally Lahtt Sauce came in two flavors: one made with bacon and shrimp, and a vegan one made with shiitake mushrooms. They recently expanded their product line to add two additional vegan flavors. The best sellers are vegan hot and vegan medium, according to Lau.
"I would encourage everyone to push themselves and participate in as many competitions as possible," she added. "Without all the feedback I received from judges at these competitions, I do not think my business would have made progress it has today."
The USC Stevens Student Innovator Showcase is an annual business competition hosted by the USC Stevens Center for Innovation. The competition is open to USC students in all disciplines. Since 2007, the Showcase has awarded nearly $150,000 to USC students for their inventions and startup ideas.
Lau said the $2,500 Stevens award helped with new product development and working capital.
"As we grow we have to continually find new customers and ensure adequate working capital. The prize helped immensely for that," she said.
She said participating in the Showcase also helped her refine her business pitch for Lahtt Sauce.
"Competing really forces you to know your numbers, understand your business model, your customers, and put together the information cohesively," she said.
Of all the competitions she has done for Lahtt Sauce, Lau felt the judges at the Stevens Showcase were the most positive, offering unique ideas to help sustain and grow her business.
"It was encouraging to hear their feedback and suggestions. They had more positive feedback than what I was expecting," she said.