Protecting Your Intellectual Property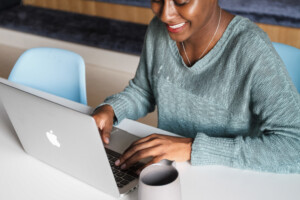 Invention disclosure is a critical step in protecting your intellectual property and in ensuring that USC abides by the terms of the federal Bayh-Dole Act. Under Bayh-Dole, researchers are required to disclose all inventions made under federal funding any time such inventions are developed, 90 days before any use of the invention, as described below.
If the federal government discovers that a researcher or USC has not fulfilled the disclosure requirement, or any other obligation, the federal government has unlimited time to assert ownership of the invention. This means that ownership of the invention would transfer from USC to the government and neither the inventor nor USC will have any rights or receive any revenues related to that invention. It is USC's goal to avoid that situation and to protect USC's inventors.
Invention disclosures can be filed easily and quickly using Sophia, a secure online portal. Simply log on to Sophia with your USC NetID and password.

Steps in the invention disclosure process are outlined below. You can also refer to our Invention Disclosure Frequently Asked Questions page for additional information.
Steps in the Invention Disclosure Process