A Solution-Oriented, Win-Win Approach
The USC Stevens Center for Innovation is the technology licensing office for USC. In that role we work to license the discoveries of USC researchers to existing businesses or startup companies so they can be developed into products and services that improve human lives, solve problems, and fuel economic growth.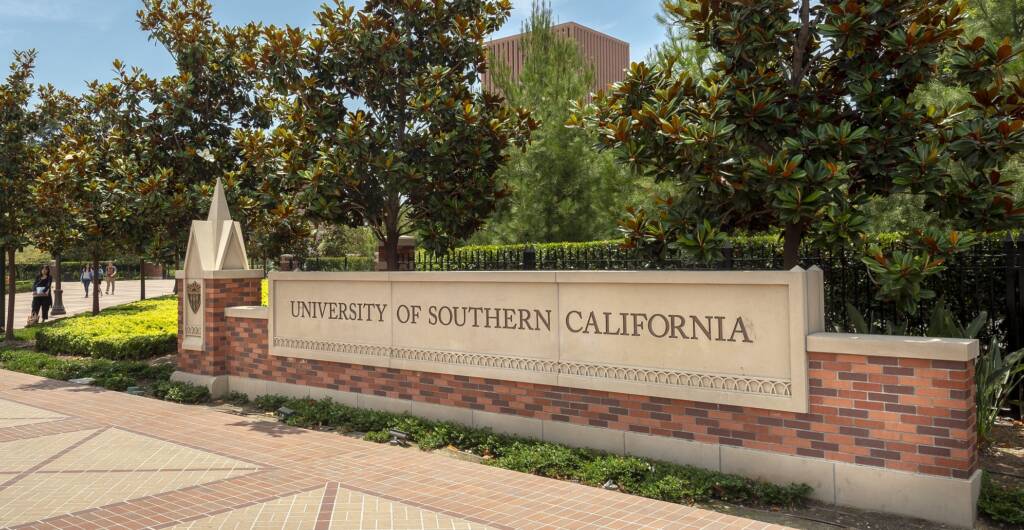 We bring an innovative mindset to deepening and strengthening our relationships with industry partners, and take a solution-oriented, win-win approach to our interactions.
All negotiations with industry partners and licensees are conducted in a professional and expeditious manner using widely recognized best practices. We also help industry partners understand the wide-ranging USC environment and make the appropriate connections.
Our goal is to develop long-lasting, mutually beneficial partnerships around industry needs and strategic areas of interest. Please contact us to discuss how we can partner with your organization.
A Thriving Research Enterprise in the Heart of the SoCal Innovation Ecosystem
The University of Southern California is one of the world's leading private research universities. USC had more than $955 million in annual research expenditures and was ranked 12th nationally amongst all private institutions in the most recent National Science Foundation survey of total R&D expenditures (2021).
USC researchers are acknowledged leaders in a wide range of fields and have been recognized for their achievements by numerous professional organizations. Technologies created by USC researchers help improve human lives, solve problems, and fuel economic growth. Our featured technologies page showcases some of the most recent innovations.
The university is ideally situated in a diverse, vibrant, innovative region that is home to more than 20 million people. An analysis by Boston Consulting Group found that Santa Monica and West Hollywood have an entrepreneurial density on par with many Silicon Valley cities.
Experienced, Insightful Team of Technology Licensing Professionals
Our senior management team has extensive experience in both the private sector and academic/research institutions. They lead a licensing team with broad expertise in evaluating technology innovations for commercial potential and formulating partnering strategies for industry collaborations.
Our licensing team members hold doctorates in:
neuroscience
development, stem cell, and regenerative medicine
chemistry
physics
biochemistry
and advanced degrees in a broad range of life science and physical science fields
Other Stevens Center staff members have previous work experience in startups, corporations, academic institutions, and technology licensing offices across the United States.
Navigating the USC Landscape
With 22 exceptional academic schools and units, 46,000 students and 21,000 faculty and staff, finding the right people and research areas relevant to industry needs at USC can be challenging. Stevens Center staff can help you quickly navigate the vast USC environment and harness the right USC resources to achieve your company's strategic goals.
There are many types of industry engagement with USC, including:
Involvement with researchers
Student-oriented engagement
Access to resources
Involvement with centers of expertise and schools
Custom training programs and learning solutions
From sponsoring research to licensing USC discoveries to multi-faceted relationships, our team will work with you to formulate the right partnering strategies for success.
Contact us today to discuss your organization's needs. We're here to help you find what you need.