For the fifth consecutive year, USC Stevens Center for Innovation has awarded Technology Advancement Grants (TAG) to researchers at the University of Southern California.
This year's TAG awards total $250,000 and will fund five projects in life sciences and physical sciences across a diverse range of fields at four USC schools: Dornsife College of Letters, Arts and Sciences, Keck School of Medicine, School of Pharmacy, and Viterbi School of Engineering.
The annual Technology Advancement Grants were launched by the Stevens Center in 2016. The TAG program supports early-stage technologies invented at USC through validation or proof-of-concept development. TAG grants help to add value to unlicensed USC-owned technology, thereby increasing the probability of licensing and supporting the commercialization of discoveries created at USC. TAG awards provide funding up to $50,000 for a project duration of no more than one year.
Please join us in congratulating the following 2021 TAG award recipients: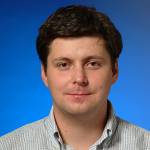 Paul Bogdan, USC Viterbi School of Engineering
Project Title: "In Silico Deep Learning Framework for Multi-Epitope Vaccine Design"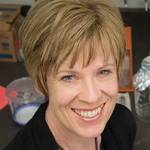 Paula Cannon, Keck School of Medicine of USC
Project Title: "Gene Editing the Human Immunoglobulin Locus to Express Anti-CD20 Antibodies"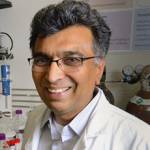 Sri Narayan, USC Dornsife College of Letters, Arts and Sciences
Project Title: "Long-life, Safe and High-Energy Density Lithium-Sulfur Batteries Using a Unique Solid-State Bi-layer Electrolyte"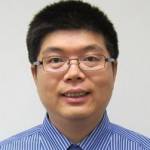 Jianming Xie, USC School of Pharmacy
Project Title: "Engineering Primary Human Natural Killer Cells to Treat Acute Myeloid Leukemia"

Qifa Zhou, Mark Humayun, Brian Song
Keck School of Medicine of USC
USC Viterbi School of Engineering
Project Title: "Super Resolution Ultrasound Blood Flow Imaging of the Posterior Eye for Glaucoma"
The TAG program has a competitive two-step application process comprising an initial review by Stevens Center staff and its Faculty Advisory Committee, followed by a final review and recommendation from an external advisory board of industry experts comprised of male and female representatives from 5AM Ventures, Accelerator Life Science Partners, Action Potential VC, Alexandria Real Estate Equities, Anzu Partners, Equillium Bio, JLABS, Kairos Ventures, Nixon Peabody, Novo Nordisk, Osage University Partners, and Salem Partners. The USC Office of Research (OOR) provided additional support.
TAG applications submitted this cycle were very competitive and reflected the diversity of innovation at USC. 37 projects were received and reviewed as letter of intent (LOI) applications, representing 58 USC researchers across seven USC schools. Under a blind judging process, the field of 37 LOI submissions was narrowed to 16 finalists — eight women and eight men — who were invited to submit full proposals.
An external panel of venture capitalists and business leaders evaluated the 16 full proposals on their commercial potential, market size, strength of the patent position, impact TAG funding would have on advancing the research, and other factors. This narrowed the field to eight finalists, who were then asked to record a presentation video about their projects for the external advisors. Following the videos, the eight finalists then faced the external advisors in a live Q&A session. Of those eight, five proposals were chosen to receive funding, representing seven USC researchers and four USC schools.
The initial pool of 37 projects represents the most applications ever received since the Stevens Center launched the TAG program in 2016, and a 19 percent increase from the previous year.
The Request for Proposals for the next round of the TAG program will be announced in late 2021.