USC Stevens Center for Innovation is pleased to announce the recipients of the 2018 Technology Advancement Grants (TAG) program. Launched by USC Stevens Center for Innovation in 2016, the TAG program supports early-stage technologies invented at the University of Southern California through validation or proof-of-concept development.
TAG grants help to add value to unlicensed USC-owned technology, thereby increasing the probability of licensing and supporting the commercialization of discoveries created at USC. TAG awards provide funding up to $50,000 for a project duration of no more than one year.
Please join us in congratulating the following 2018 TAG award recipients, who will receive $50,000 per project: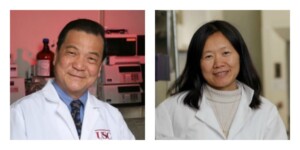 Wei-Chiang Shen, Professor, School of Pharmacy
Bangyan Stiles, Professor, School of Pharmacy
Project Title: "Proinsulin-transferrin fusion protein for overcoming insulin resistance"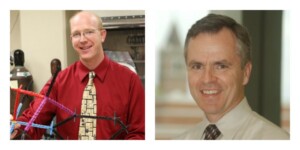 Travis Williams, Associate Professor, Dornsife College of Letters, Arts and Sciences
Steven Nutt, Professor, Viterbi School of Engineering
Project Title: "Recycling of Uncured Carbon Fiber Prepregs via Aerobic Digestion"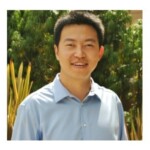 Yong (Tiger) Zhang, Assistant Professor, School of Pharmacy
Project Title: "Pharmacology of Immunotherapeutic Exosomes"
TAG applications submitted to the USC Stevens Center for Innovation this cycle were very competitive and reflected the diversity of innovation at USC. Proposals included prototype development, software optimization, biological target validation and screening, pre-clinical studies, and other advanced pre-commercial research. We received 31 letters of intent, from which 12 finalists were chosen to submit full proposals. The top seven finalists were then invited to present their projects to a panel of venture capitalists and business leaders. Of those seven, three proposals were chosen to receive funding.
The TAG program has a competitive two-step application process comprising an initial review by USC Stevens Center for Innovation staff and its Faculty Advisory Committee, followed by a final review and recommendation from an external advisory board of industry experts. USC Stevens would like to acknowledge the support received from the USC Office of Research and thank our TAG External Review Committee comprised of representatives from BCG Digital Ventures, Deerfield Management, Hoya, Salem Partners LLC, and T.R. Winston and Company.
The Request for Proposals for the fourth round of the TAG program will be announced in early 2019.
Questions about the TAG award or the application process can be directed to Michael Arciero, Director of Technology Licensing & New Ventures, at arciero@usc.edu or (213) 821-0942. Information is also available on the USC Stevens Center website.